Meet the Staff
Erin Office Manager

I have been working in dentistry for 18 years and joined the amazing team here at RKD in 2012. I started out on the clinical side and loved working with children from the very beginning. Helping kids to overcome their fears and challenges has been incredibly rewarding. I have migrated through the dental field to the administrative side and find great satisfaction in balance the needs of the patients with those of the practice.

What I love the most about working at RKD is that we laugh every single day!! In my free time I love to read, hike and explore the region and spend time with family, friends and my dog Lucy.


John Dental Assistant/Pre-Hygiene Student

I am originally from Hawaii and have been here in Seattle for 12 years and have worked in the dental field for 10yrs. I worked at a general practice for 2yrs after graduating an RDA program at Pima Medical Institute.

I have been with Redmond Kids Dentistry since March 2008 and I absolutely love working with kids and my awesome :) personality makes it easy for me to interact with our patients making their dental visits so much fun!

Besides dentistry, I love to eat!!! :) I love to enjoy life, traveling and spend lots of time with my friends and family.


Vanessa Dental & Administrative Assistant

I have been in the dental field for the last six years. A majority of that time has been spent working with children of all ages. I feel the best part about working in pediatric dentistry is building a solid foundation for kids overall oral hygiene health. I graduated from the University of Washington with a degree in psychology, but decided to try something a little more hands on and fell in love with dental assisting.

When I'm not in the office, I enjoy spending time with friends, hiking, going to the gym, and enjoying all that the Pacific Northwest has to offer. I am married and have an English bulldog named Stella.


Courtney Dental Assistant & Tooth Fairy

Hey y'all! I am a transplant from Tennessee, but call Washington home. Growing up I came here for the summers to my grandparent's house. I knew this is where I wanted to live. I have a husband, 2 crazy boys, and a 100lb lapdog. We are a Seahawks and Redwings family. Game days are LOUD at our house with good food and fun. Needless to say, we love the fall and winter months. My husband is in the Coast Guard as a Mechanical Engineer, the oldest can build anything out of Legos and the youngest plays hockey for Sno-King.

I have been in the dental field 13 years, with the last 7 being here, at Redmond Kids' Dentistry. I have worked with kids my entire life, so it is fun for me. I love how satisfying it is to watch them grow through the years and to build great relationships with them and the parents.


Andrea Clinical Manager, Dental Assistant

Hello, I have been with Redmond Kids' Dentistry since 2006. Watching the patients and families grow is what I love the most about working here! It is very rewarding to see a patient come in as a young child and watch them grow into a young adult. Helping each child with his or her individual needs makes my job so enjoyable.

Being a Seattle native, it is always fun to share what the Pacific Northwest has to offer. I love traveling the world and exploring new areas, although I also enjoy staying local, and spending time with family and friends.


Sheryl Dental Assistant

Working as a dental assistant since 1989, in all different dental fields has taken into me to so very many dental offices around King, Sno and Skagit county.

But the happiest day of my career was finding and being hired at RKD. I started here in 2009, then work in orthodontics for two years . But now, I'm so glad to have returned to my wonderful co-workers and two of the most excellent doctors I've ever worked with....Dr. S and Dr. M are the best there is.

All the great kids and their parents make this job so fun. Everyone has an interesting story to tell. It's very enjoyable for me, listening to what people have to say about their hobbies, travels and general opinions about things as we have the most wonderful mix of cultures in this area.

My family and I emigrated to the U.S. from England. We moved to WA in 1978, at 8 yrs old . I grew up in Marysville. Where I met my husband of now, 26 yrs together. We have a grown son (22) and daughter (21) who both plan to be RNs.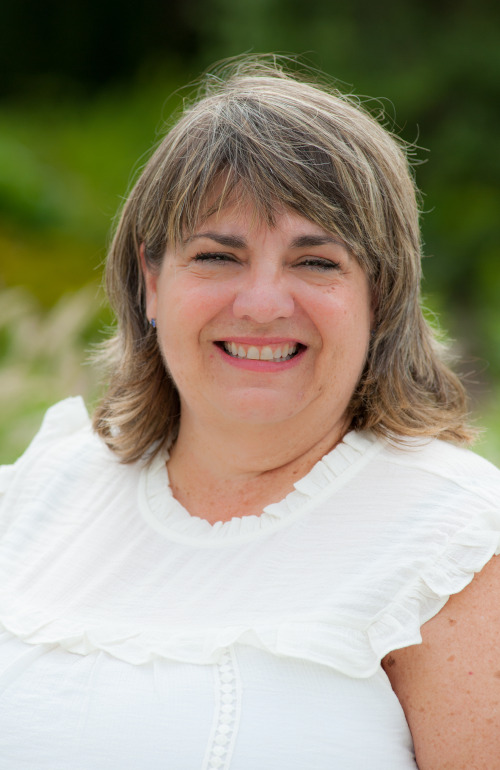 Kim Front Desk Administrator

Hello! My name is Kim. I was born in South Dakota, and my family moved to Washington when I was 5. As a kid, I spent my time at the beach or at O'Brian's barn cleaning the horse stalls to earn riding time. During high school at Everett High, I got my first dental assistant job and loved it.

I later left Washington to attend college in Missouri, then returned here to continue my dental career. I now have 10 years of experience in orthodontics and over 20 years in general dentistry! My passion for dentistry includes not only the science behind dental health but also providing exceptional care for patients. Redmond Kids' Dentistry is my dream job. Every person on the RKD team is amazing, talented, and caring. I hope to retire here!


Kari Front Desk and Clinical Assistant

I'm a native of Washington and have lived on the Eastside for many years. My educational background is in Environmental Science and I also worked in the healthcare field before having kids. My boys keep me busy with martial arts and swimming during the week, and we love to spend time at the beach or a fun museum on the weekend. I enjoy cooking and gardening when I can squeeze it in.

I am so proud to be a part of the RKD team! I love supporting the excellent care we provide for kids every day. My two boys have been patients here for years, and this office remains my gold standard for dental care.


Nicole Dental Assistant

Hi! I've been part of the RKD family since October 2019. Pediatric dentistry is a perfect mix of two of my favorite things, working hands on and being around kids! I'm lucky to be part of such a fun team that has awesome patients.

I am an eastside native, born and raised in Bellevue. Playing tourist around the PNW, trying new restaurants, and attending local events are some things I enjoy the most. On the weekends you can find me spending lots of time with my big family, testing out different recipes, or wandering the aisles of Target and Whole Foods.


Amber Dental Assistant

Hello! I truly find it rewarding to help children overcome dental fears and educate both children and parents about good oral health. It is a great feeling watching a child leave the dental office happy, and to know I made a difference in their outlook about future dental visits. I have worked in dentistry for twelve years: nine at RKD, three in general dentistry, and now I'm back! Every team member here makes it a fun experience for the kids and also a fun atmosphere to work in!

I was born and raised in the small town of Duvall, in which I still live. I've always enjoyed the small town feel. Summer is my favorite season of the year here in the Pacific Northwest so I can enjoy activities outside while soaking up some sunshine. Camping, hiking, boating and floating in the water are some of my favorite summer activities. I also love to cook and learn new recipes, and to spend time with friends and family.


Brianna Dental Assistant

My name is Brianna and I recently moved to Redmond from Eastern Washington. I come from a big family and have always enjoyed growing up around lots of kids. During high school, I was offered an internship in dental assisting and immediately I knew this was what I wanted to do. At Redmond Kids' Dentistry, I love spending time with all the kids and families, getting to know them, and helping them keep a healthy smile! Outside of seeing patients, I love cooking, maintaining a healthy lifestyle, and exploring new adventures.


Here we are at the Foster Kids 5K race, doing our part to help local kids in need. Dr. Charoenkul and staff from Lake Hills Orthodontics joined us as well!


The Redmond Reporter featured this photo of us in its Best of Redmond survey. We have a lot to smile about!

(From left to right) Staci, Andrea, Courtney, Justine, Jodi, Erin, John, Amber
(Front row) Dr. Stephanie, Dr. Merchant

Please feel free to call our office anytime. Our staff will be happy to answer any questions that you might have.

Learn more about Dr. Stephanie.

Learn more about Dr. Merchant.